open the charger and remove the 120V wires from the relay and jump these together. This totally bypasses the relay and the OBC wire.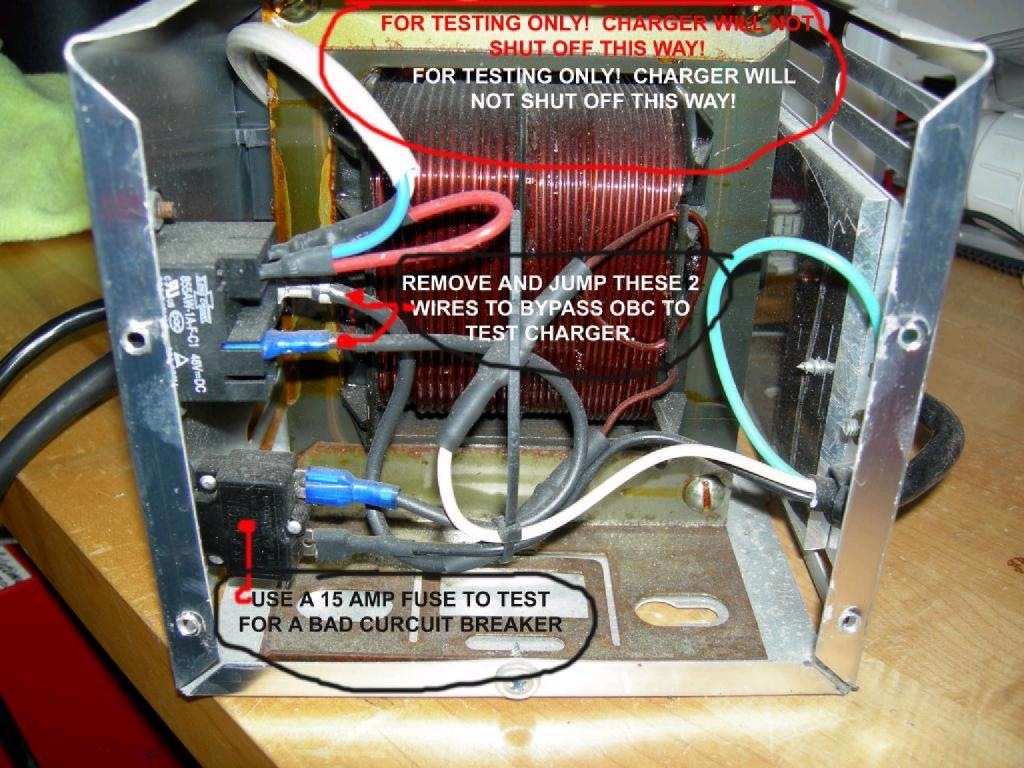 (If charger comes on but the charger ammeter shows 0 amps, check the fuse at the charging receptacle under the clear plastic cover.)
this method should both be temporary measures for troubleshooting, or as an emergency method of charging the batteries when they have been discharged so far that the OBC will not charge them.
if you use your buddys charger you need to ether monitor charge or use a timer to shut off power ... if left unattended it will over charge your batteries